Worrying about exact change, having a bus pass, or day pass to ride BC Transit across the island will soon be a thing of the past with the announcement of UMO. 
The Regional District of Nanaimo, along with partners from BC Transit announced today riders in the RDN will enjoy the new pass on 59 of their buses with more to follow from Duncan to Campbell River in the future. 
According to BC Transit, the new UMO card will give riders the option to carry one card or have an app on their smartphone, instead of carrying cash or a monthly pass, but director of revenue development Ryan Dennis says eventually using cash will be obsolete. 
"We are making it easier for people to pay their fare and ride transit," Dennis says. "People are getting more options with how they choose to pay for their ride either through the UMO card, app or cash.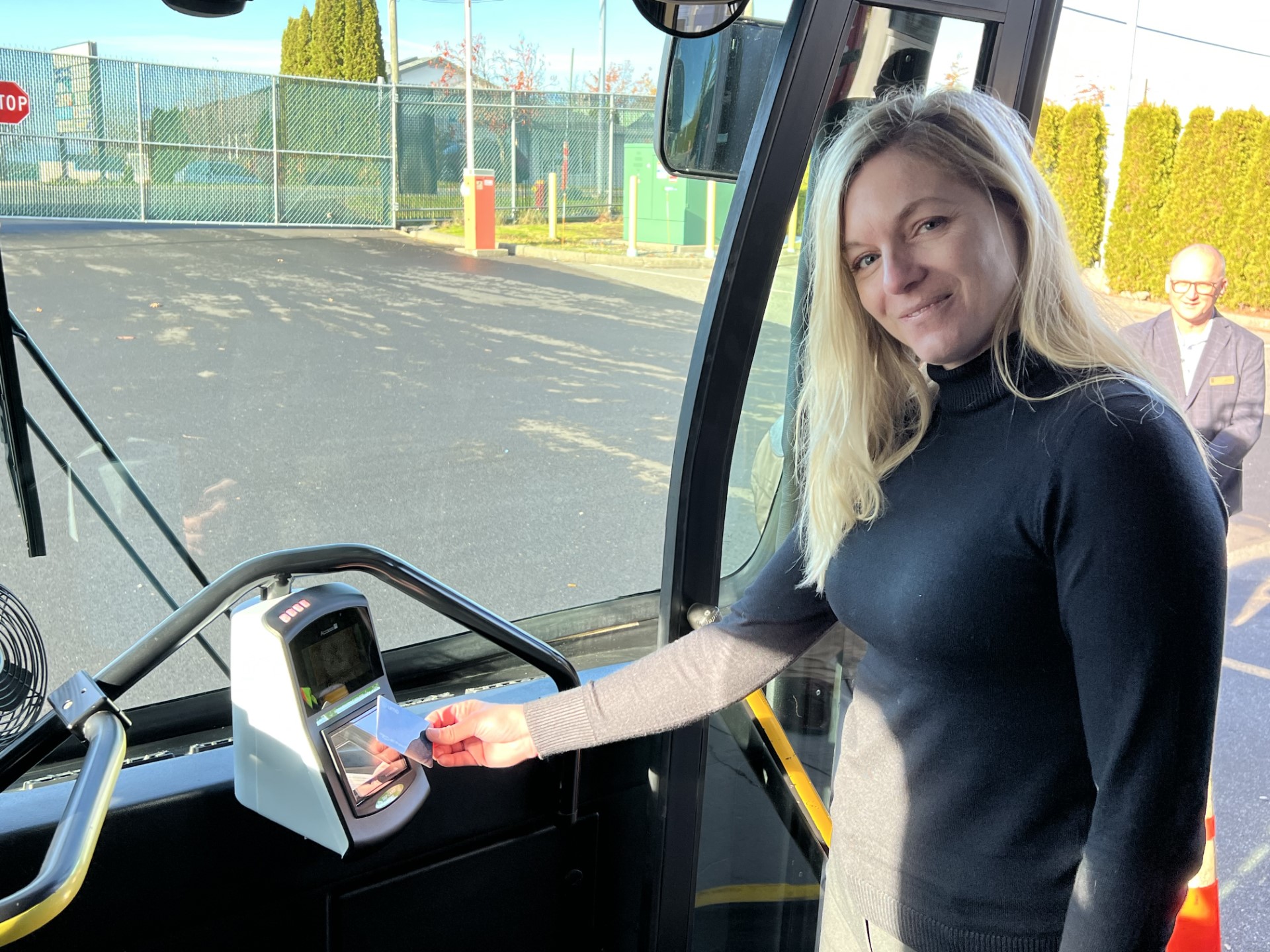 "There will be a transition period where people will be able to use the current fare products, but in time we are looking to transition everyone to UMO." 
According to Dennis, Victoria was the first market to have UMO installed and so far, they have worked out most of the glitches which have allowed BC Transit to adjust before launching up the island. 
"We've learned a few things from how we educate our riders and provide them with the information they need," he says. "We're looking to take those lessons learned to the other markets across the island." 
According to Dennis riders in the Cowichan Valley and the RDN will have access to UMO today, with the Comox Valley, Campbell River, and Port Alberni in the next few weeks and the rest of the province in the new year.  
BC Transit says there will be no difference in fares if riders use the UMO service at this time, but riders will have the option to purchase a 30-day pass, a day pass or pay per use.