The City of Nanaimo is looking to expand its public art offerings in 2024 with a call to artists from across the island.
Artists can submit their proposals by the 13th of November for the Temporary Public Art Program and two will be chosen by March of next year.
Colliery Dam Park and Old City Quarter at the corner of Fitzwilliam Street and Wesley Street will get the artwork once the projects have been finalized and will stay in place for 5 years.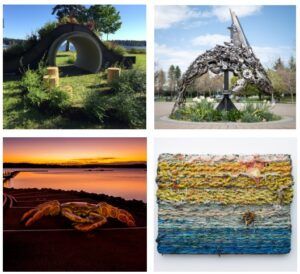 Each site will have different considerations that artists will need to keep in mind when designing their installation. For the project at Colliery Dam Park artists are asked to focus on the local ecology and history of the area.
For a full breakdown of the projects and to learn more about the application process, visit the City of Nanaimo
website
.