A mural being featured at the Vancouver Island Regional Library in Nanaimo will be unveiled Friday, and the library is hoping the community will find the vibrant piece inspiring for many years to come.  
According to a media release the mural was made possible with a grant through the Canada Healthy Communities Initiative by the Community Foundations of Canada and The Nanaimo Foundation.  
Events and promotions officer Jason Kuffler says the library is excited to launch the mural, but it has been a long time coming and with several hurdles to navigate around since its conception four years ago. 
"Council wanted to see some changes downtown to make it more attractive, and user friendly," he says. "Funding was denied several times up until a month ago." 
Kuffler says the project for selecting an appropriate mural was extensive because they didn't want to do something which infringed on copyrights, so they enlisted the help of two artists to help the selection process which reflected the image they were trying to convey. 
"We worked with both Lauren Semple and Lys Glassford and went through several drafts of proposed designs," he says. "They ultimately decided to select a theme based on generic genres instead of the actual proposed books." 
The mural will also sit facing the Diana Krall Plaza which according to Kuffler gave the idea to add a musical component to the mural to embrace the entirety of the downtown area.  
"We selected Christine Jensen, Nanaimo-born and Juno-winning jazz artist, for the musical component," he says.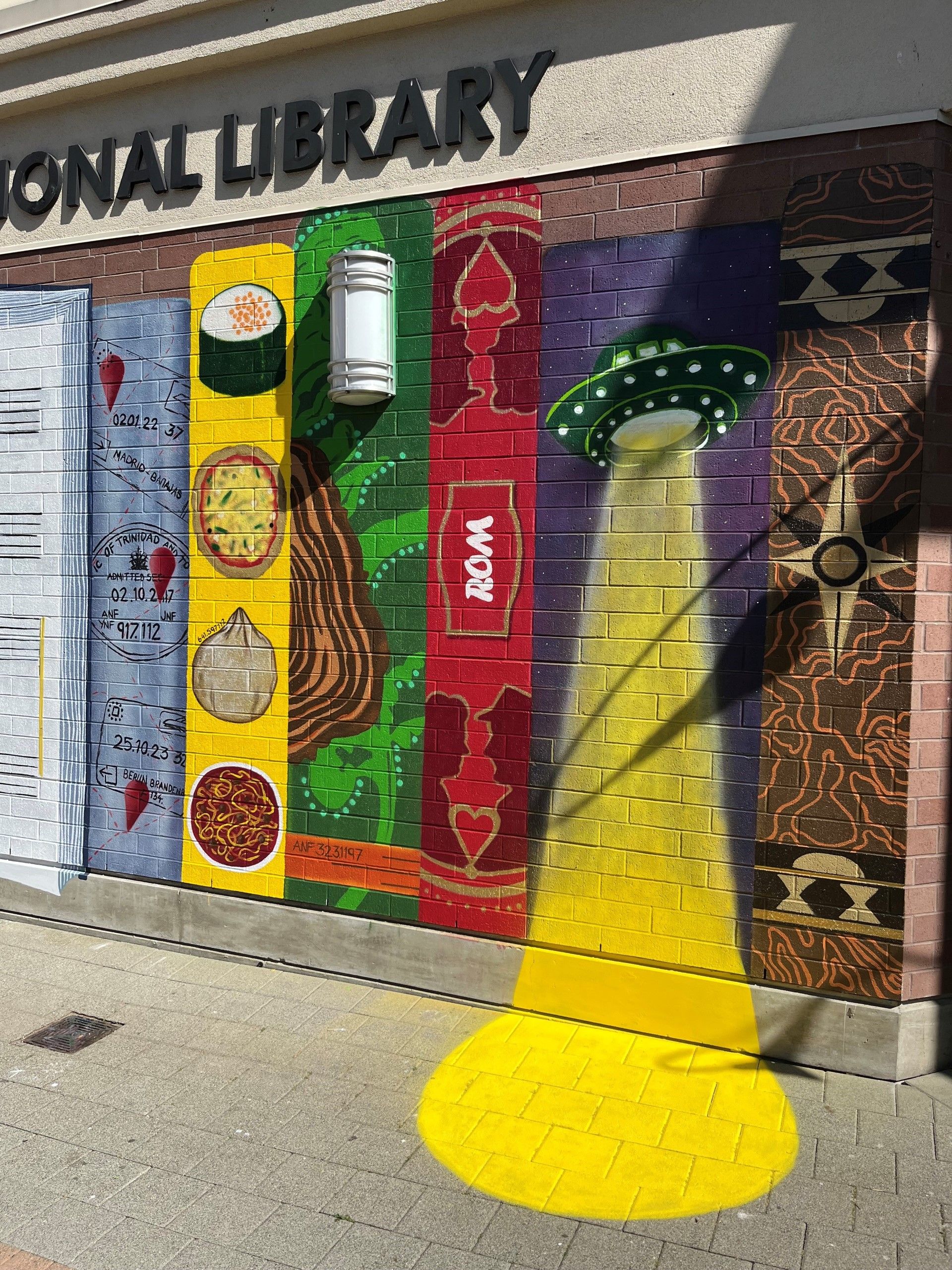 Kuffler says the project was just over $7,000 to build and took over two weeks to complete. 
"All of it was put to the mural, with $6,000 going to Humanity in Art for their labour," he says. "The remainder went to paint and anti-graffiti coating." 
The mural is being called 'The Bookshelf' and is expected to be unveiled tomorrow [Aug. 25] at 2 p.m. at the Nanaimo Harborfront Library.