Island residents will be able to get to downtown Vancouver a bit faster this summer once the new passenger ferries arrive from Vietnam in July.  
Hullo's CEO Alastair Caddick says two ferries will run from Nanaimo to downtown Vancouver so people can have better access to the best of both worlds. 
Caddick says not much is hindering the August rollout date, but safety needs to be taken into consideration before either ship can be put into service. 
 "We expect the ferries to arrive at the end of June, but most of July we will be using to train staff and make sure the vessels comply with Transport Canada," Caddick said. "We need to make sure what we are offering complies with Canadian regulations, as well as being safe and reliable."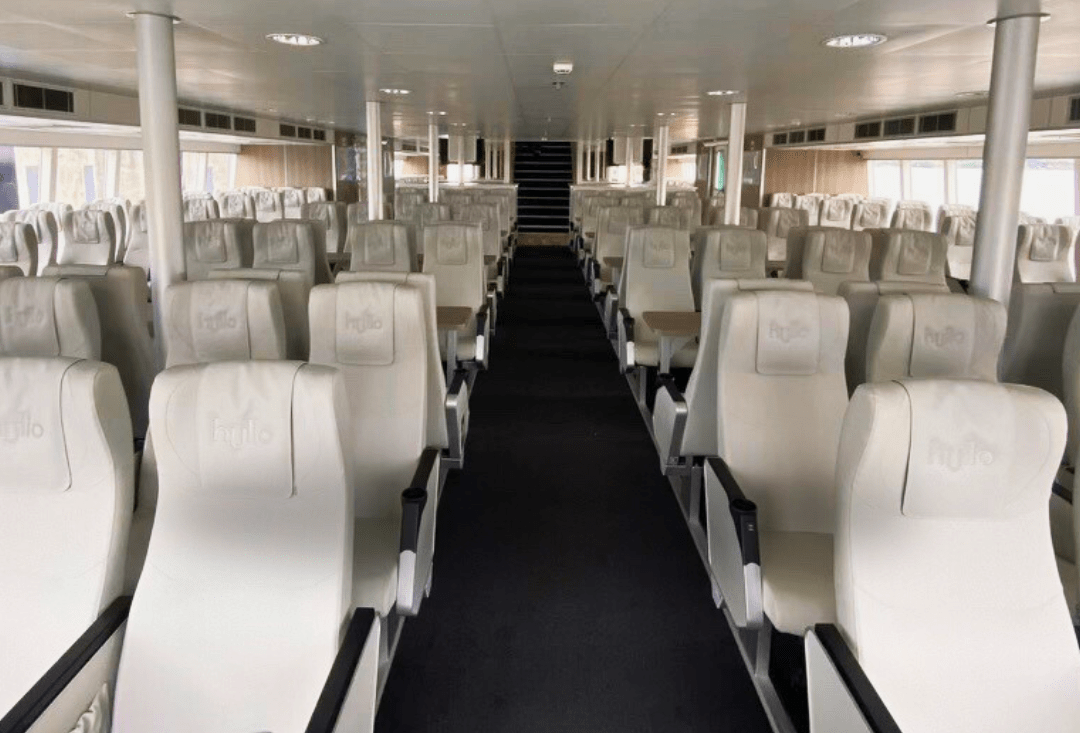 He said part of the big process was hiring, training and making sure they are fully staffed in accordance with Canadian regulations, but it really wasn't an issue.  
"There has been a lot of excitement around recruitment and the Hullo brand," Caddick said. "We are well underway with recruiting, we already have a big chunk of our crew on board, but we are always looking for more." 
Similar services have been put together and tested in the past with one in 2006 attempted and failed.   
Caddick realized it was going to take a lot of research to accomplish what so many have failed but says all his research and investments indicated this was the right time to bring the idea to life.  
"We have looked at why they failed, and we think things are different this time," he said. "We've got great investors, partnerships and two vessels.  
"This means if one is down for maintenance, we can still offer services for users.  
"Reliability is going to keep us going." 
Schedule information and fares for Hullo are available on their website.