The Sunshine Coast Regional District has implemented new cyber security educational programming for their staff.
This is after the district was the victim of an attempt by criminals in September to access information on their servers. It caused an outage on their website and email systems.
After 16 hours, their system was back up. Following the incident, the SCRD contacted the Office of the Information and Privacy Commissioner. The OIPC recently concluded its report and has determined that no further action is necessary from the SCRD.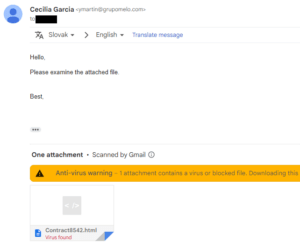 In October, emails with suspicious attachments were sent out to various people who'd contacted the SCRD. 
On October 24th, mycoastnow also received these phishing emails. On the 25th, news tips from SCRD residents reflected it was not a singular incident.
"Email spam and phishing attempts are, unfortunately, an ongoing and regular phenomenon that we are all faced with on a daily basis," wrote Information and Privacy Head Sherry Reid in an email to mycoastnow. "The SCRD continues to enhance its cybersecurity security training for all staff and we are deploying new and more sophisticated protective software across all our systems. The most powerful tool in preventing cyber security attacks is training and awareness."
She adds to just delete any suspicious emails that claim to be from the SCRD, and to not click or open attachments from them.
More information on how to avoid phishing is available here.