The SOLE orders for the Chapman Water System will be staying in place for another five days.
While recent rains recharged the Chapman Creek, the watershed is not refilling at a rate required to lift Stage 4 Water Conservation Regulations.
Chapman Lake is still incredibly low, and recent weather has left the exposed floor of the lake covered in snow. Usually, there is more time between dry summer weather and freezing temperatures at the lake, which allows the watershed to recharge and the lake to fill before it freezes.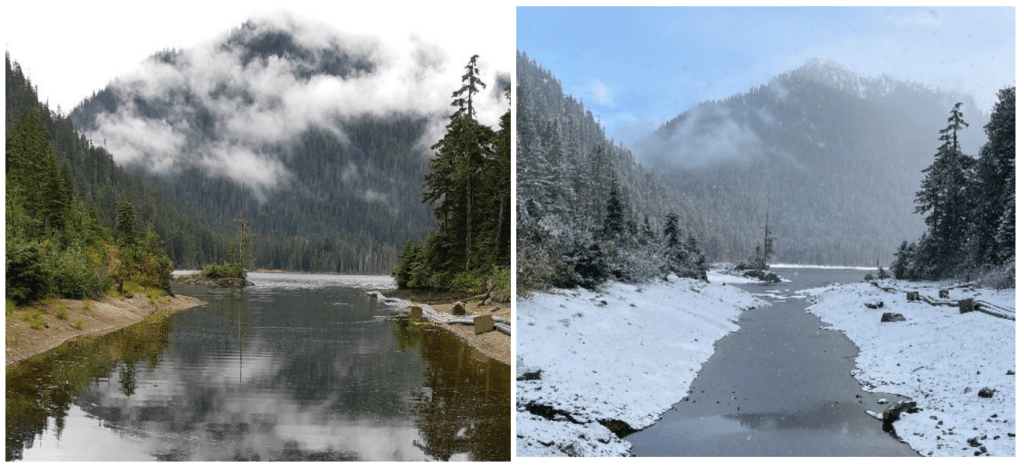 "You may have seen Chapman Creek roaring after the recent rain last week, but once the rain stops or falls as snow, creek levels can drop dramatically," explained Remko Rosenboom, Emergency Operations Centre Director. "In winter, we rely on water running through the watershed into the lakes and water overflowing from our lake reservoirs, both of which we cannot count on this year due to extended drought this past summer and October."
Regarding the Church Road Water Treatment Plant, it's promised to be brought online early next week, and is estimated to add 15% water supply to the Chapman Water System. The delay is due to freezing conditions and issues with recent storm damage.
Additionally, the Edwards Lake and Chapman Lake siphons have been turned off due to freezing conditions.
"Despite recent rainfall, we remain cautious about securing adequate water supply into the winter months. Our recent drought period has brought many unknowns about how our watershed will recharge," says Rosenboom. "I want to once again thank our community for your support in conserving water and ask that it continues as our staff work to provide water to the community."
Meanwhile, the Sunshine Coast Regional District has lifted Water Conservation Regulations in the South Pender and Eastbourne Water System. The McNeill Lake is now overflowing and the wells in Eastbourne have recharged.