What's the Pure Energy Buzz All About?
You've heard of smart TV's and phones. Now meet a smart mattress! Pure Energy Ironman latex mattresses are 'smart enough' to convert excess body heat to energy that a body can use to recover faster. They're also hypo-allergenic and anti-microbial to resist dust mites and allergen-causing particles.
Kim and Darren Rennie, Dreamland Sleep Shop owners for 19 years, have seen mattresses come and go along with bed loads of customers trying to get a good night's rest.
"Buying a bed is an investment in your health," said Kim Rennie, Dreamland Sleep Shop Co-Owner. "Our bodies can't restore and re-energize without proper sleep. Nature didn't build us this way. That's why we're excited to be the only Pure Energy Sleep System dealer on the Sunshine Coast. We want our customers get the best sleep possible."
Dubbed as 'the healthiest mattress on the market', it was an avid Ironman athlete and competitor who first conceptualized a mattress that would accelerate body recovery for athletes during the night. Working with experts in mattress manufacturing, a sleep system was designed to accelerate healing to restore the body during rest. Over the years, an interdisciplinary manufacturing team, sleep experts, and renowned scientists in the fields of sleep medicine, photobiology, nanotechnology, and health care, worked together to refine the Pure Energy Ironman mattress.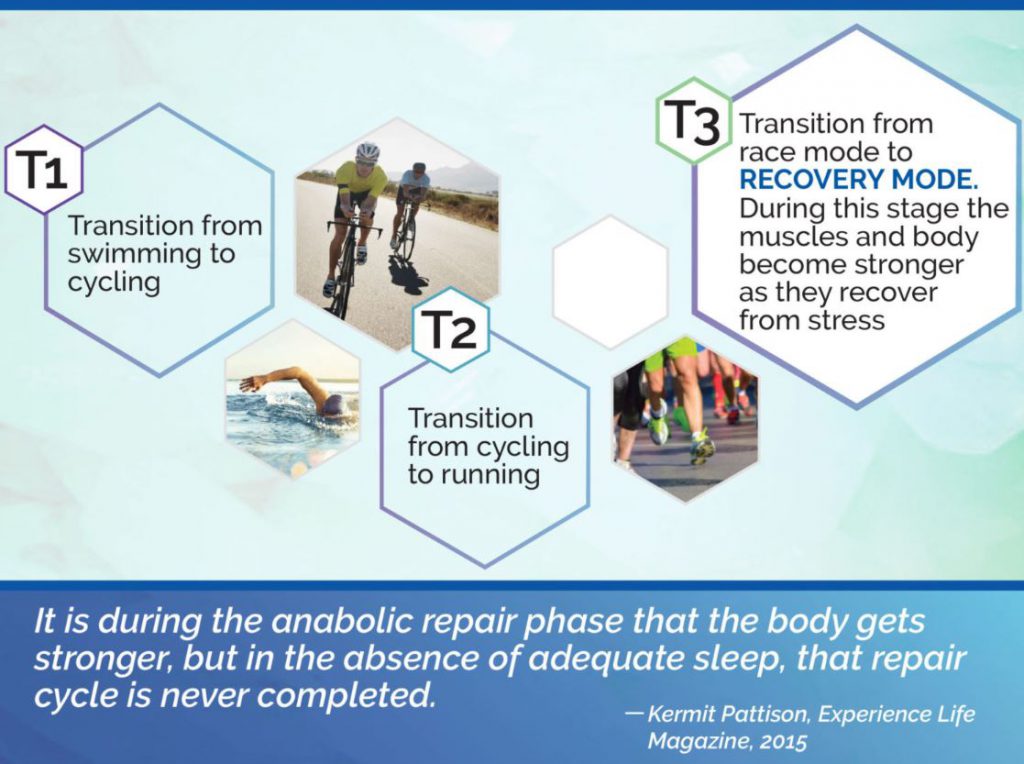 "We're often asked what makes these mattresses unique," said Darren Rennie, Dreamland Sleep Shop Co-Owner. "Pure Energy Ironman latex mattresses are known for their patented cellitex material that conforms to the body. It helps to reduce motion and increase circulation while you sleep. Unlike memory foam, latex is buoyant and resilient, so you don't experience that sink-in feeling when you roll over in bed. That allows much needed oxygen and nutrients to travel to tired aching muscles. Latex also provides superior back support to keep your spine aligned with outstanding pressure relief. No one should go to bed and wake up stiff and sore as a result of their mattress."
He added that 100 per cent of natural latex mattresses are harvested from rubber trees, so there are no harsh chemicals in the mattress. "It's also a temperature neutral material. It doesn't store your body heat but helps regulate your body temperature, offering a comfortable sleep to reduce those middle of the night awakenings."
But the big question is: 'Can a mattress really help improve your health?'
"That's where science meets sleep," said Kim. "Pure Energy technologies are continually held to scientific scrutiny through research and development. Through their ability to emit infrared light back into your body, these technologies actively increase sleep efficiency, recovery and wellness, and performance levels."
With proven technologies to improve overall wellness to help a body naturally realize its full potential, the Pure Energy Ironman mattress has now been distinguished by Health Canada as a Class 1 Medical Device.
Find out more about the Pure Energy buzz! Consult your local sleep specialists.
Learn more at DreamlandSleepShop.com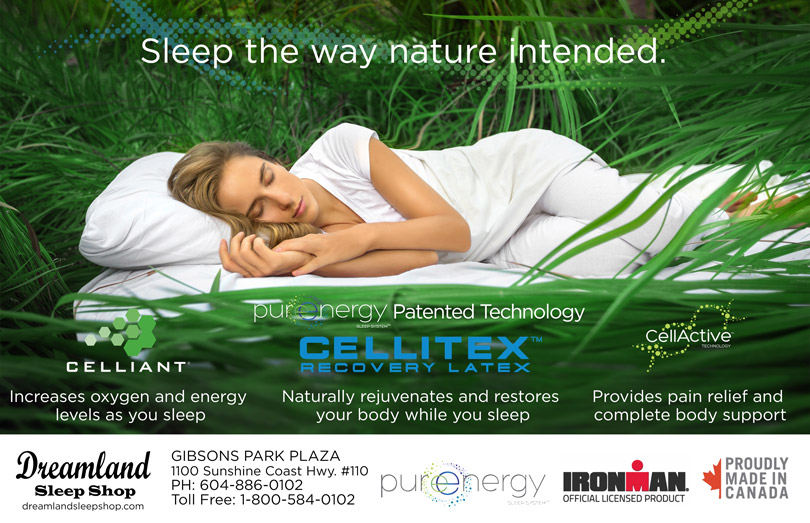 ---