The red-headed house finch, also known as the Carpodacus mexicanus, is a captivating bird species found primarily in North America.
One of its most interesting facts is its adaptability to urban environments, making it a common sight in cities and towns. Male red-headed house finches boast vibrant red plumage on their heads and chests, while females exhibit more subdued colors.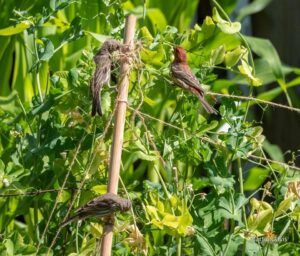 However, an intriguing fact is that some males may show yellow or orange hues due to their diet during molting. These charming birds are also exceptional singers, with their melodious songs adding delightful ambiance to their surroundings.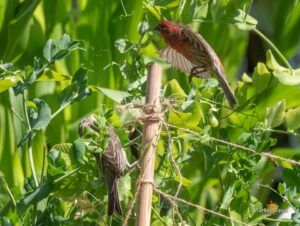 Additionally, their diet primarily consists of seeds, fruits, and insects, which allows them to thrive in diverse habitats. The red-headed house finch is just so cool to have around!