A new waste management facility retrofit is expected to keep more garbage out of landfills.
Nanaimo Organic Waste Facility had its grand opening yesterday. The upgraded facility will jump from 20,000 tonnes of garbage processed per year to 58,000 tonnes thanks to four new tunnels.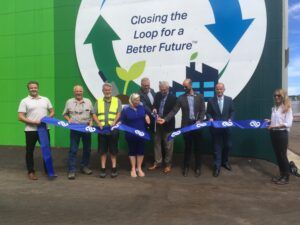 Don Bonner, Nanaimo City Council member and engineer, says methane from landfills is a contributing factor to global warming, and facilities like these help cut back.
"So landfills no longer have organic waste, or at least less. That's going to be less methane that'll be going into the atmosphere. They capture the methane here and convert it into products we can use."
Mayor Leonard Krog put it plainly; "you're taking unmanufactured green stuff and instead of filling landfills, you're creating more dirt."
Mike Leopold, CEO of Convertus— which helped to design, build, and now run the new facility— says the facility is going to be used by municipalities, and the dirt will be going to various people who want it.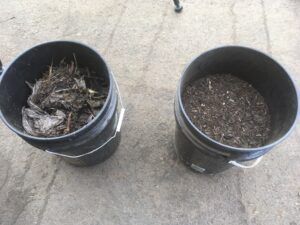 "As farmers plant crops it saturated the nutrients from the ground," said Leopold. "So to keep growing corn, soybeans, to corn, it sucks nutrients out of it. Our soil has a lot of phosphorus, nitrogen, and potassium in it. It's part of regenerating the soil. Typically we work with farmers there, and of course, there's not a lot of farming going on on Vancouver Island. So we work more with soil blenders because there's a bigger need for soil."
The opening of the new facility is hoped to keep the current landfills lasting longer, slowing the process of having to create a new one after one fills up.
The smell from the processing facility will continue to greet Duke Point ferry terminal users on their drive along the highway.