Brought to you by Gramma's Pub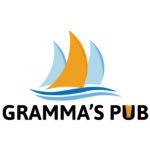 I'm a COAST boy through and through. The age old story of a Sunshine Coaster… grew up here, left here, came back here to raise my kids in the most beautiful place on earth. This is my HOME in every sense of the word! I am focused on community, and connecting communities!
I am an avid sports fan (Go Canucks!) and news junkie. I am an advocate for mental health, equity and an honest look at community futures.
Check out the 91.7 Coast FM Facebook page at 3:00 every day where I connect you with the Sunshine Coast! Showcasing good work going on in your community by YOUR friends and neighbours! Have an organization that needs to be recognized for their good work? Keith on the Coast is here for YOU!
Tune in with Keith On the Coast Weekday Afternoons 2pm-6pm