A portion of Terminal Avenue downtown is closed while crews fix a burst watermain.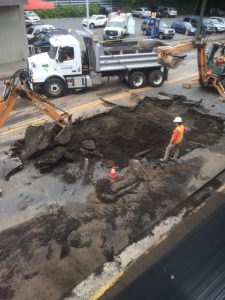 It happened around 10 this morning (Wed).
Manager of utilities, John Elliot says the thoroughfare probably won't be open again until midnight……
Northbound motorists are being detoured at Esplanade Street and southbound vehicles diverted onto Comox.
Elliot says the water main is an old one and was scheduled to be replaced in 2020.