The City of Nanaimo's tap water has never been better.
That's according to Water Resources Manager Bill Sims, who gave members of the media a tour of Nanaimo's new water treatment plant on Thursday.
The membrane filtration system has been up and running since the beginning of the month, even though parts of the $50 million dollar plant on South Forks Rd are still under construction.
Sims says the new system is much more sophisticated and effective.
Sims says the new technology they're using filters most bacteria out of the water, so the new treatment plant is really an investment in public health.
The system will virtually eliminate the turbidity issues Nanaimo was having, which prompted several boil water advisories in the past year.
Sims says they're supplying about 30 million liters of water a day to Nanaimo residents. In the summer that will jump to 60 or 70 million liters.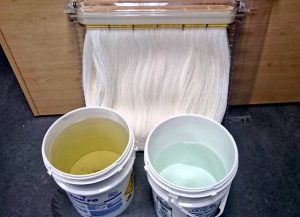 (Before & after picture of water entering & water treatment plant)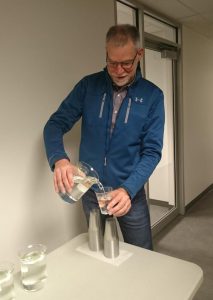 (Bills Sims pouring a glass of the new & improved drinking water)