Bring a book… and a bit of patience.
That's the advice for long weekend travellers from Darin Guenette of BC Ferries. Traffic has already started to build on the main routes serving the Island and Sunshine Coast, and it's likely to stay that way until Tuesday morning.
Guenette says predicting how busy it's going to be is far from an exact science, but they do know one thing for sure. If you want to forecast ferry traffic, check the forecast!
Extra sailings started today (Thursday) on the Langdale, Departure Bay and Tsawwassen – Swartz Bay routes.
There are no extra sailings planned for the Duke Point run, which Ferries says isn't usually that busy on the Victoria Day weekend.
Here's when they think it will be busy this long weekend:
LANGDALE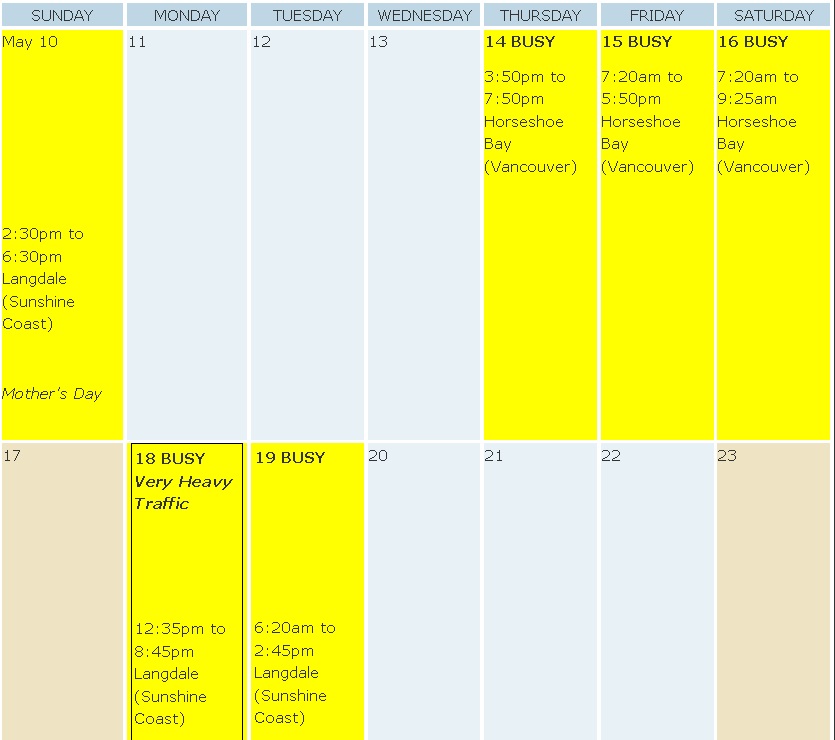 DEPARTURE BAY